Our Services
Everyday, hundreds of buildings in Singapore rely on Rental Hygiene for their washroom hygiene care.
Air Freshener Hygiene Service
Rental air fresheners neutralise malodours and add a nice fragrance to the environment. For a cleaner, hygienic and fresher environment.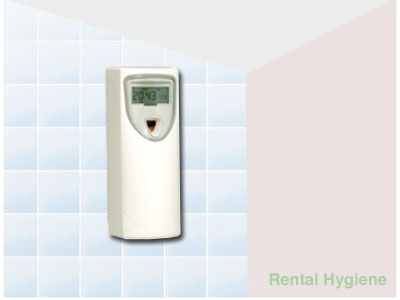 Feminine Sanitary Hygiene Service
Rental provides a safe and reliable sanitary disposal service for your washrooms. Makes washrooms comfortable and convenient for ladies.
Ambient Scenting Service
Rental provides a reliable and luxurious scenting service for your washrooms or area. Makes your area smells great!